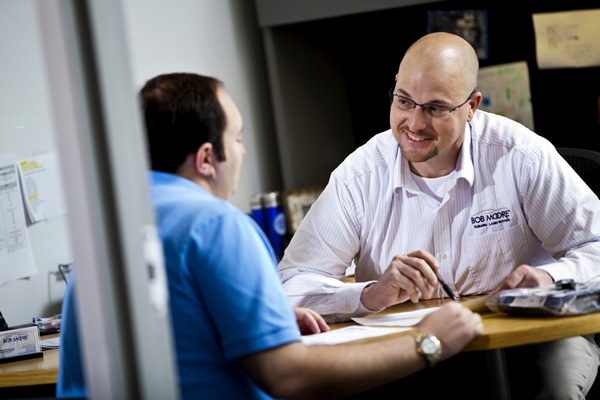 At Bob Moore Auto Group, outstanding service and uncompromising integrity drives us every day. We continually seek out individuals who share our sense of commitment to our customers and our community. If you have a passion for customer service, the drive to be the best and are motivated by unlimited opportunity, Bob Moore may be just the right career choice for you.
With a wide range of opportunities, Bob Moore Auto Group offers a powerful selection of high-octane career paths. We provide the environment, knowledge and tools you need to reach your fullest potential. Our career options give you the opportunity to fulfill your career goals and lifetime dreams. All you need is enthusiasm, energy and a desire to succeed.
Among the largest auto dealers in Oklahoma, Bob Moore Auto Group has locations in Oklahoma City, Norman and Tulsa. If you're ready to show the world what you've got, we're ready to fuel your dreams. Apply today and start your career with us!