Audi of Oklahoma City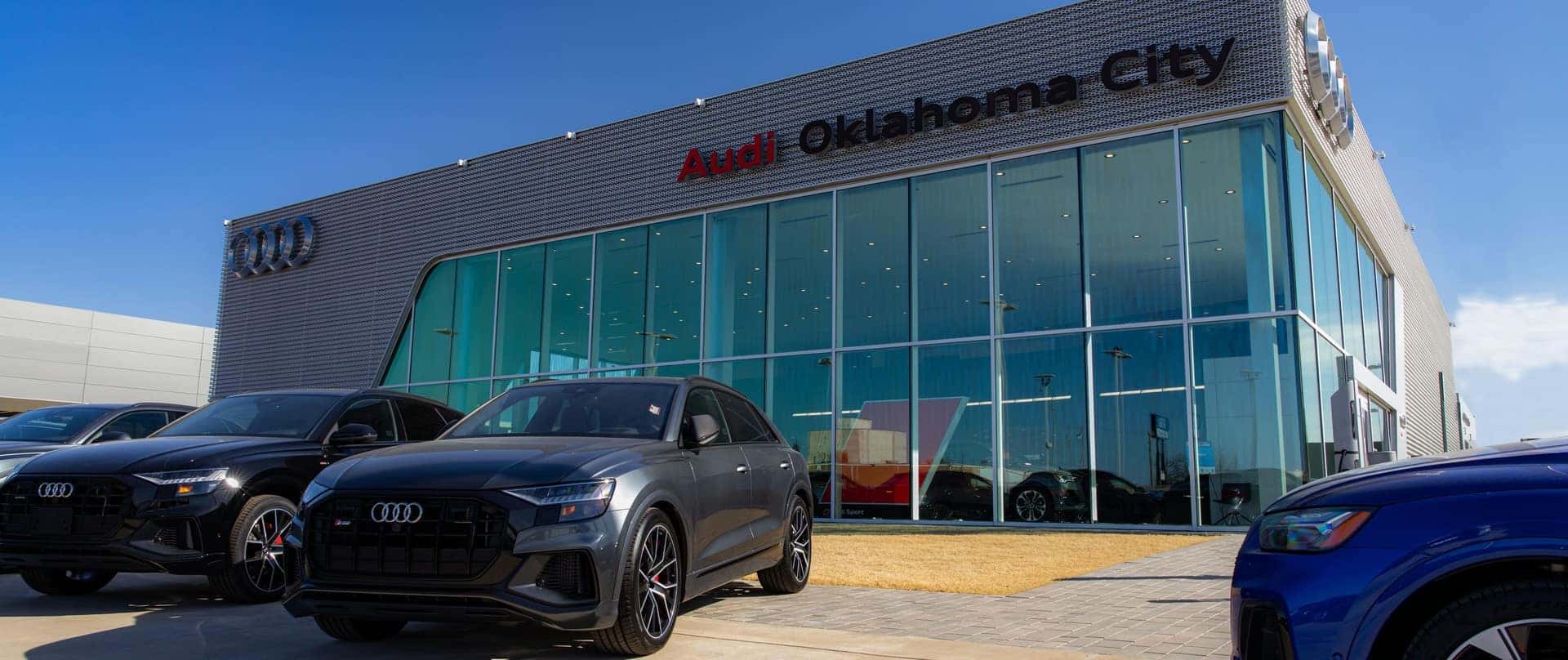 When you are ready to treat yourself to the experience of owning an Audi, there is no better choice than a trip to Bob Moore Auto Group. Our selection of brand new and pre-owned Audis is second to none. And our team of Audi experts is here to answer any questions you might have about this quality line of vehicles.
Our team is here Monday through Saturday, 10:00 am to 6:00 pm, to make your Audi buying experience enjoyable and stress-free.
The Bob Moore Auto Group Test Drive
We understand that getting behind the wheel of a vehicle is the best way to learn what you like and what you might not want to experience every day. And thanks to our extensive inventory of models and option packages, we have many Audis for you to test drive before selecting your perfect model. You are welcome to stop by our dealership to explore your options, or do your research online and contact our Audi experts to schedule test drives on the ones that make the cut.
Easy In-House Financing
At Bob Moore Auto Group, you have the option to handle every aspect of purchasing your new Audi in the comfort of our dealership. Our in-house finance experts will get you the best rates and terms on a loan or lease for any Audi on our lot. And if you would like to cut through the red tape before arriving at our location, complete our online finance application. This is just one way our finance team works to save you time and money on your new Audi.
The Audi Experience
From the ultra-sporty coupes and convertibles to the sedans and hybrids, Audis are more than just a mode of transportation. These luxury vehicles have been painstakingly designed and perfected to offer more than a mundane driving experience. Each model is loaded with luxury and provides features that make driving an enjoyable and even fun experience. Most people spend a considerable amount of time driving, so why not treat yourself to the highest safety level and some added creature comforts to enjoy along the way?
The Bob Moore Auto Group Audi Service Specialists
Every vehicle requires regular maintenance to continue to perform. And when you have purchased an Audi, you have more technology and specialized equipment than the average car, making proper care and service even more essential. At Bob Moore Auto Group, our service specialists understand the nuances of Audis because they are factory trained. When you want the best for your new Audi, our service team is the perfect choice.
What To Do And See In Oklahoma City