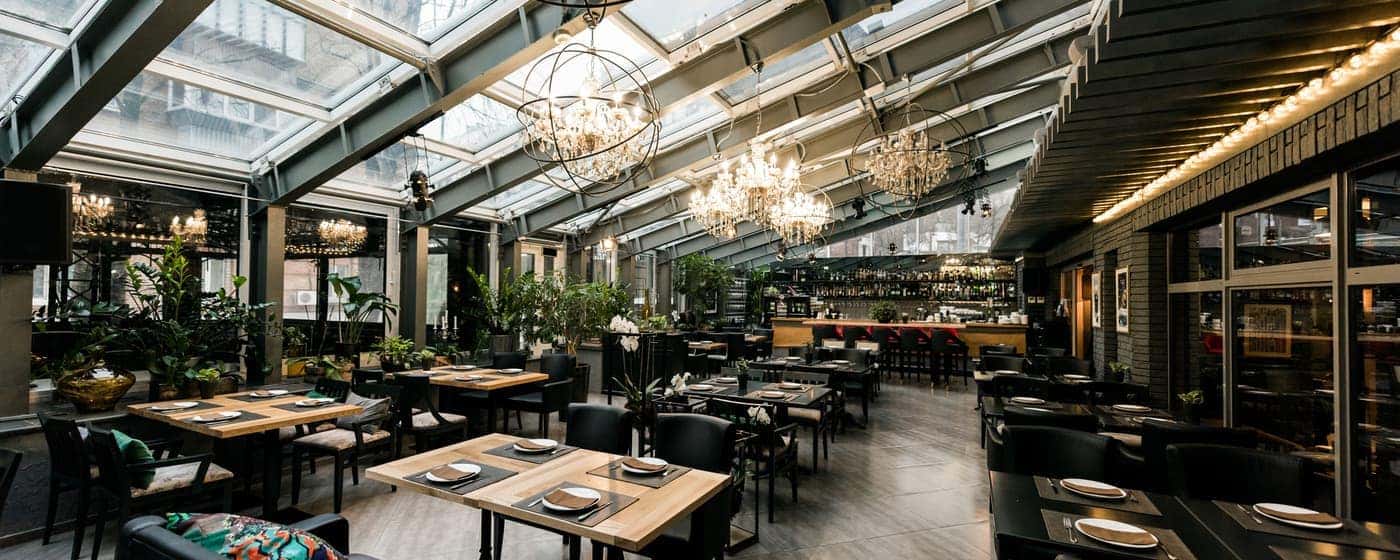 Whether you want a quick snack at a local favorite, or you'd like to experiment with something entirely delicious for an evening, there are plenty of amazing places to eat in Moore, OK, for Edmond drivers and their families. Once you've found your favorite Oklahoma City locale with our experts' guide, take a trip so you can settle in with a fiery Southwestern steakhouse or some authentic tacos at the best Mexican restaurants in Moore, OK. But don't limit yourself! Discover all the best restaurants in Moore, OK, with Bob Moore Auto Group!
Royal Bavaria Brewery and Restaurant
Moore offers incredible authentic dining experiences, from Italian to Mexican, from Indian to Thai, and more, but it's the Royal Bavaria Brewery and Restaurant that brings a little slice of southern Germany right to your plate and mug. Pair true German live music and beer brewed according to strict German tradition (the Reinheitsgebot of 1516 with rare weisswurst sausages or an amazing cutlet, and your afternoon relaxation is sure to be a joy).
Alfredo's Mexican Cafe
When you want homemade tamales, flavorful fajitas, or simply a perfect margarita, it's definitely Alfredo's, whose culinary perfection has won over Tulsa drivers for 20 years. As one of few local chains that has earned every bit of its reputation, Alfredo's Mexican Cafe has set the standard at every one of its locations, the Moore, OK, location being its renowned largest. Stop in for a quick bite or an exceptional date night on your next travel vacation.
Hollie's Flatiron Grill
Nothing quite satisfies like a succulent steak cooked perfectly to order, and while it can be hard for a Norman traveler to find a good steakhouse or grill, Hollie's has a reputation for getting it just right. With their unique takes on homestyle favorites, without needless (or price-gouging!) flair for the sake of flair, Hollie's Flatiron Grill gets by on quality ingredients and great staff, from the kitchen to their servers. While their steaks are simply divine, try their glazed carrots, pork chops, and their cornbread for something truly special.
Himalayas
Few buffets can hold a candle to the superb array at Himalayas, where Indian food is taken to staggeringly delicious heights. Fill your plate with classics like Tiki masala, baingan bhurtha, and malai kofta, or take an entree for yourself like the thin South Indian crepes known as onion rava dhosas. However you prefer your lunch or dinner, finish it with smooth, creamy mango soft-serve, a specialty you won't find anywhere else nearby! Himalayas consistently ranks among favorite restaurants in Moore, OK, for good reason. Come discover why!
Discover Your Travel Favorites with Bob Moore Auto Group
No matter your tastes, the Oklahoma City experts at Bob Moore Auto Group have all the information you need to make this next trip one you'll always remember. With our car buying tips to make sure you are informed every step of the way with your next vehicle, and with our service specialists to keep your ride in perfect shape, you'll be able to tour all your favorite vacation oasis spots. Contact us today–your next trip and vehicle awaits!