How Often to Change Your Spark Plugs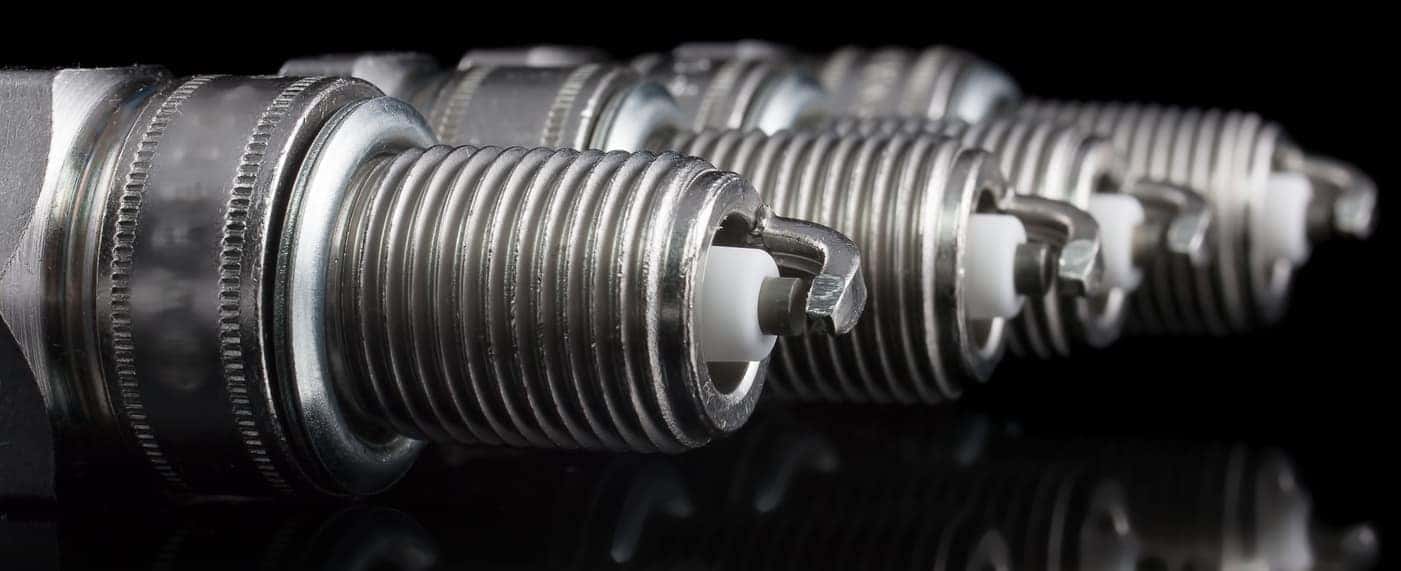 Have you asked the question, "When do I change spark plugs?" If so, you are not alone. According to some automotive experts, it is a good idea to change your spark plugs every 30,000 miles. However, that interval may be different depending on what make and model you drive. Your owner's manual should contain recommendations from the manufacturer. Find out how often to change spark plugs, and if it is time to do so, set up an appointment with Bob Moore Auto Group near Oklahoma City.
When Do I Change Spark Plugs?
What does a spark plug do? It is an ignition component that sends a high voltage current from the ignition coil to ignite the combustion chamber when you start your car. If you notice any of the warning signs below, it could be an indicator that it is time to change your spark plugs.
The engine is running rough
Slow or no start
Engine misfire
Rough idling
High fuel consumption
Poor acceleration
Advantages of Changing Your Spark Plugs
Not only does changing your spark plugs help prevent the problems mentioned above, but this maintenance task also has other advantages. Here are a few of the benefits of replacing your spark plugs:
Your Vehicle Starts Smoothly – If you want your vehicle to start effortlessly, you will want to be sure all spark plugs are functioning as they should.
Less harmful emissions – Properly working spark plugs help your vehicle run as efficiently as possible and improves your emissions.
Improved fuel economy – Having a worn out spark plug can reduce your fuel economy by as much as 30%. Spend less time at the gas pump when you replace malfunctioning spark plugs.
Consistent combustion system – Spark plugs allow for the continuous production of combustion, so your vehicle operates at peak performance.
Turn to Bob Moore Auto Group for All of Your Automotive Needs
Does it sound like your vehicle is in need of new spark plugs? Don't worry! The team at Bob Moore Auto Group would be glad to help. Our technicians will inspect your vehicle and diagnose the problem. If your vehicle does need new spark plugs, we can install them for you. Contact us today with any questions about the automotive service. If you are in the market for an affordable vehicle, be sure to check out our certified used cars and used car specials.
More from Bob Moore Auto Group
The new 2021 Cadillac Escalade is a three-row SUV built for first-class passengers. Luxe features and paneled interior gives this SUV an exclusive look. If you're a Dallas driver who wants an upgraded commute, the 2021 Cadillac Escalade calls your name. Get a first look at the new Cadillac Escalade at Bob Moore Auto Group and see…

The much-anticipated return of the legendary Ford Bronco has Ford loyalists, Oklahoma City off-road enthusiasts, and everybody else in between quite excited— especially us! The new Ford Bronco release date is set to be in mid-2021, though hopeful buyers can reserve a Ford Bronco for sale online now. Read on below to learn more about what…

The full new GMC lineup is known for its rugged flexibility and wide selection of interior features and innovative technology, and that reputation is clear as the vehicles turn heads around Norman. Most clearly is this versatility evidenced in the 2020 GMC Acadia configurations. Four exceptional options bring you unrivaled adventurous SUVs to anywhere…