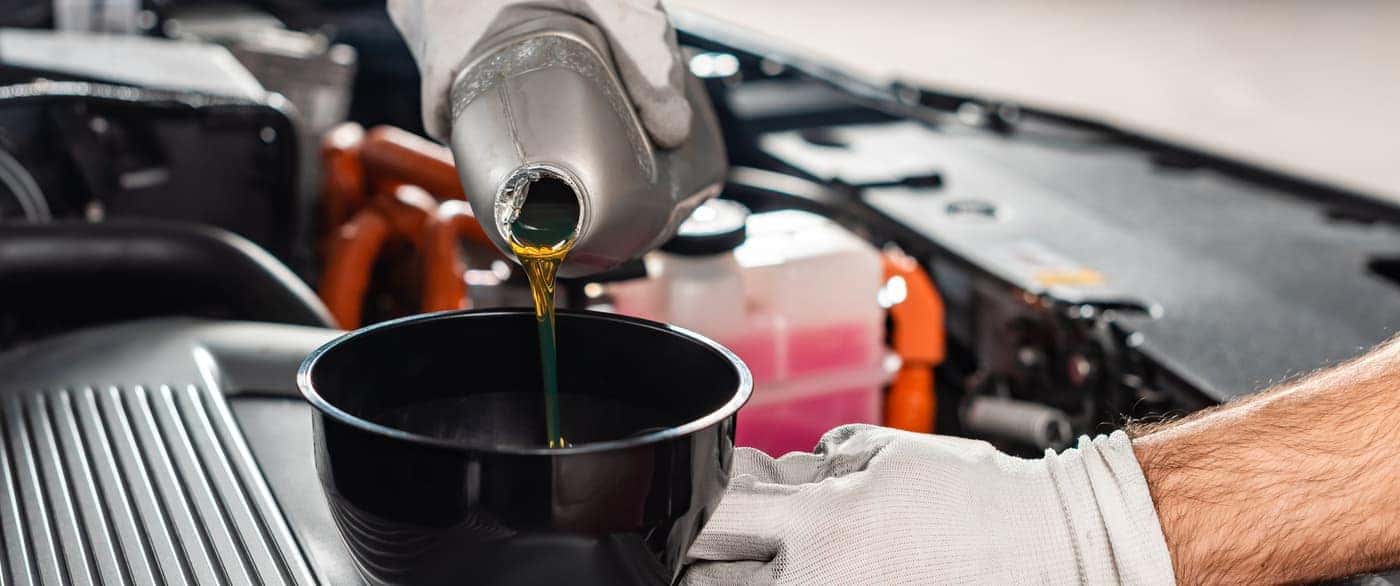 While often overlooked, motor oil is essential for your vehicle, no matter which make and model you drive. If you want all of your vehicle's engine components to work smoothly, and you want to prevent your car, truck, or SUV from overheating on the Oklahoma City roads, the proper amount of quality motor oil is a must. The service team at Bob Moore Auto Group is happy to share how to check car oil. If you are not comfortable performing this task yourself, and you have been searching for car dealerships in OKC that can take care of it for you, set up an appointment at Bob Moore Auto Group.
---
Learn How to Check Oil Level in a Car
If you drive a newer vehicle, it may be equipped with an electronic oil monitor that replaces a traditional dipstick. If you are unsure of what your vehicle has, you can find that information in your owner's manual. If you find out that you need to check your oil level manually, we have provided a handy guide below:
Park your car on level ground. Make sure that your vehicle is off and that the engine has had enough time to cool.
Open the hood of the car to locate the dipstick.
Take the dipstick out of the engine and use a rag to remove the oil on the end of it.
Re-insert the dipstick all the way back into its tube, then pull it out again. Take a look at each side of the dipstick to determine the oil level.
How can you tell if your car has the proper oil level? Dipsticks always have some way of indicating how much oil is required for your vehicle. If the top of your oil streak is between two marks or within a cross-hatched area, your engine has enough oil to function as it should. If not, more oil should be added.
Remember to once again consult your owner's manual to see what grade of oil is recommended by the manufacturer. Once you have purchased the right type of oil, remove the oil filler cap, and add oil a little at a time until the dipstick indicates it is full.
Why Check Your Car's Oil Level?
Many drivers in the Tulsa area ignore the task of checking the oil level, but our auto service OKC location cannot stress its importance enough. Your vehicle should have an oil change at least twice a year, but it may need an oil change more often depending on your driving habits. It is a good idea to check your oil level at least once a month. When you do, you can identify any oil leaks early before they lead to a bigger issue down the road.
If you are driving along in Dallas and you notice your car's hood is hot to the touch or steam billowing out from under the hood, you will want to bring your vehicle in for service right away. This could be a signal that there is an oil leak and the engine is overheating.
Turn to Bob Moore Auto Group for Top-Notch Auto Service
If you are searching for car dealerships in Norman, OK that you can depend on for affordable, high-quality car maintenance, look no further than the experts at Bob Moore Auto Group. We want to ensure your vehicle remains in pristine conditions and operates at peak performance for as long as possible. Contact us today if you have any questions.