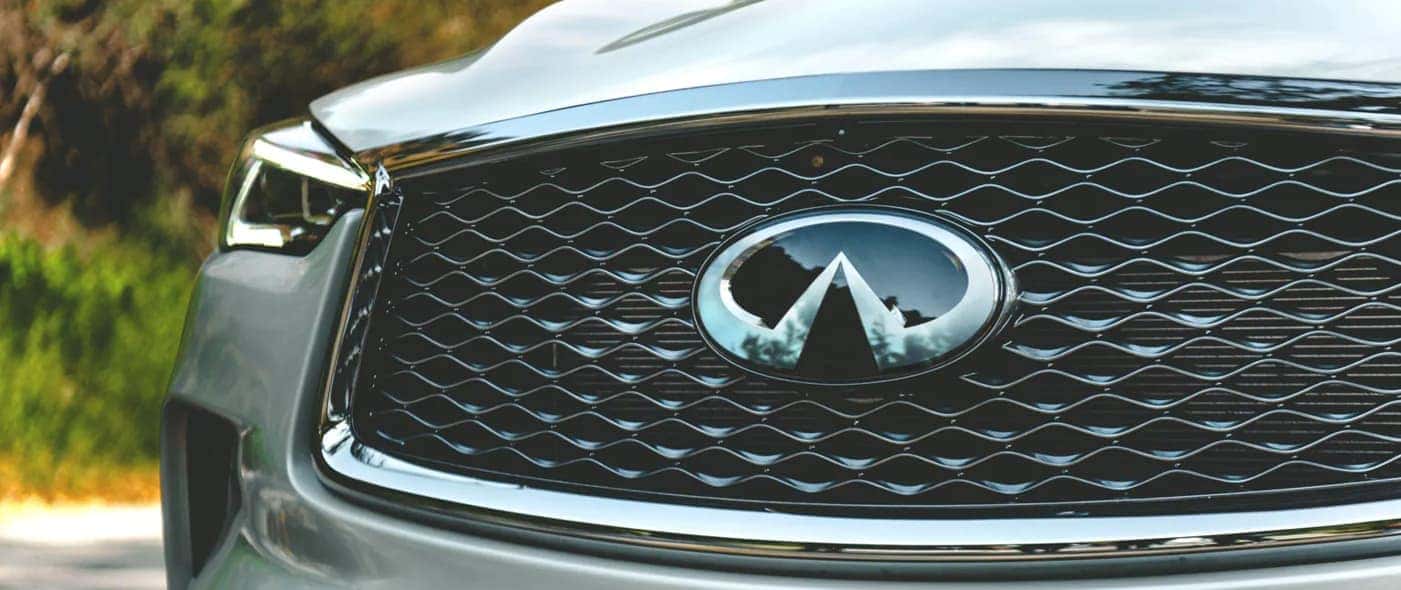 INFINITI is a luxury car brand from Japan. In 1985, Nissan Motor Co. created the "Horizon Task Force" whose goal was to rebrand their vehicles into luxury models. Drivers in Oklahoma City may not know the history behind INFINITI, but our informative guide will help you learn more about this luxury brand. After you've read our guide, visit our new INFINITI inventory to find the car that's right for you!
---
Who Owns INFINITI?
As mentioned above, INFINITI is a division of the Japanese automotive manufacturing company Nissan Motor Co. INFINITI creates luxury vehicles for drivers around Dallas. In 1987, INFINITI became the official name of the Nissan luxury vehicle brand and was officially launched in 1989. The INFINITI logo was created to represent the progress of the Nissan Motor Company. The two central lines stretching out into the horizon of the logo is a symbol of moving forward.
When INFINITI premiered, Toyota had developed its Lexus brand and Honda unveiled its Acura models. Both companies were trying to capitalize on the movement to create affordable, luxury vehicles for consumers in the American and international markets. INFINITI found its place as a high-performance vehicle with a lavish interior and state-of-the-art technology that gave its drivers the thrill of a fast car without sacrificing their comfort.
Where are INFINITI Cars Made?
The creation of INFINITI is an interesting part of Nissan's history, but now that you know who owns INFINITI you may be wondering where their vehicles are made. The INFINITI's driving around Edmond are most likely produced in Japan, since that's where many of the INFINITI vehicles are still made. However, the INFINITI QX60 crossover is manufactured in Smyrna, Tennessee and the QX50 crossover is manufactured in Mexico. Other INFINITI models are produced at Nissan manufacturing plants in Canada, Europe, the Middle East, and Britain.
Find Your Next INFINITI at Bob Moore Auto Group!
Now that you've learned about the history of INFINITI, you're ready to visit Bob Moore Auto Group to experience the luxuriousness of the INFINITI brand in person. If this is your first time buying a car in Tulsa, read our guide for the three things to remember when buying your first car, or contact us to talk with a member of our friendly staff!