Congrats to Blood Donor Rachel Curl, Kia Giveaway Winner!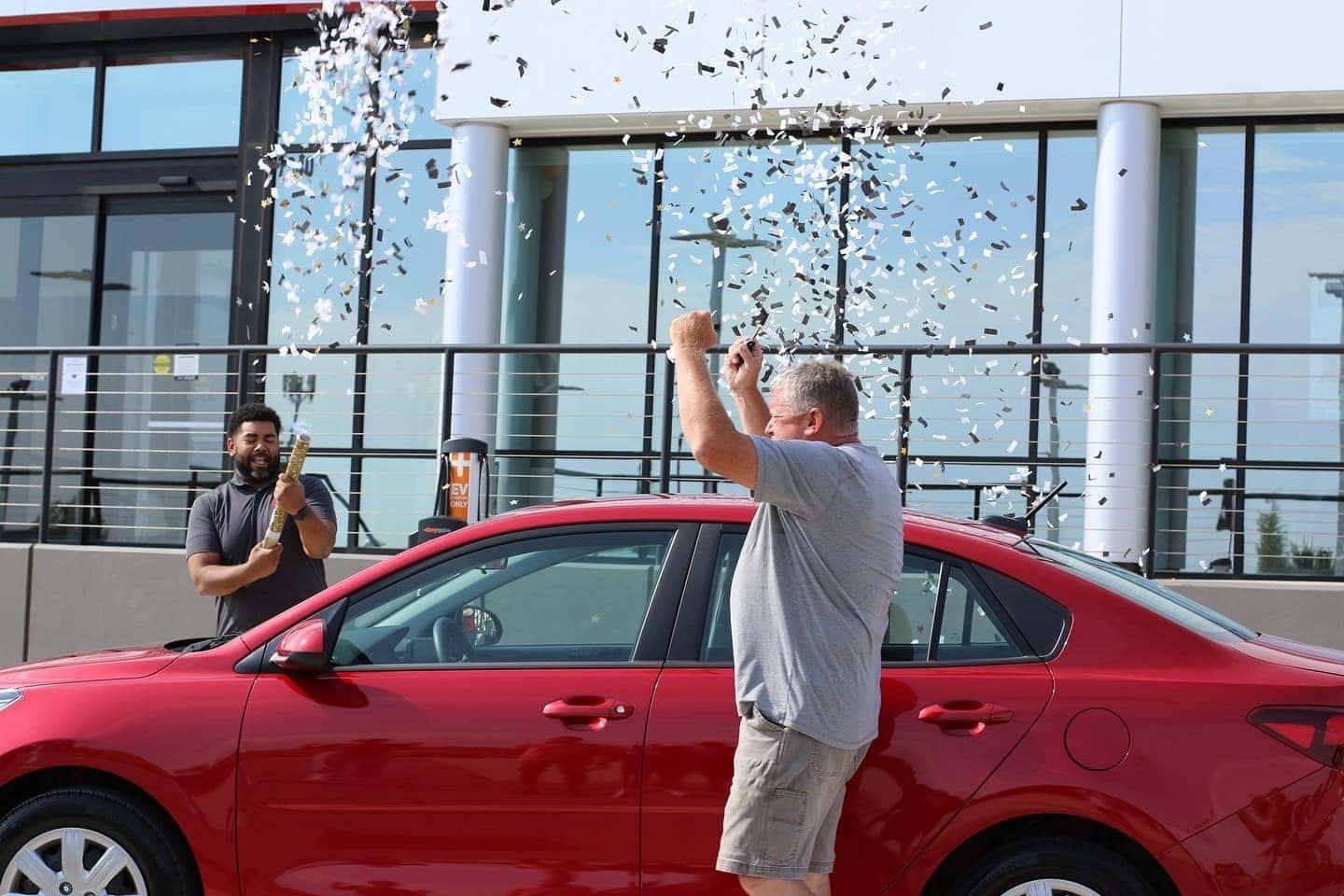 At Bob Moore, our mission is so much bigger than selling cars. It's about fulfilling dreams and giving back to the community. And in our opinion, Oklahoma is one of the very best places to find people with big dreams and even bigger hearts to give back. We love being a part of this community, and we're committed to fulfilling dreams wherever and however we can.
Bob Moore has longstanding partnerships with several organizations that are doing good and fulfilling dreams in Oklahoma City and beyond; Oklahoma Blood Institute (OBI) is one of those organizations.
The Need
OBI's work saves lives, but they rely on donors to fulfill their mission. Every two seconds, someone needs blood. Yet only 10 percent of eligible individuals donate. OBI is dedicated to changing that.
The OBI Kia Giveaway
On August 14, 2021, Bob Moore teamed up with OBI to help change the narrative around giving blood. Together, we held blood drives at several Bob Moore locations—and we were honored to give a Kia Rio away to one lucky donor, young OKC native Rachel Curl.
Congratulations, Rachel, on your new car! And thank you for being a blood donor and giving back to your community. We're proud to cheer you on in a small way.
To read the news story about Rachel, view the KFOR news story.
And to learn more about OBI's life-saving work, visit their website.