OKC Zoo and Bob Moore Auto Group Host International Cat Day Celebration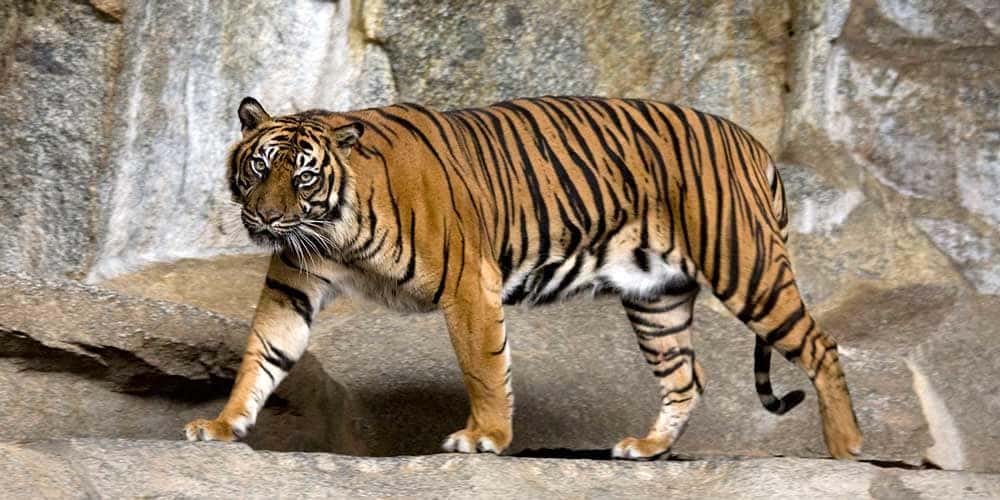 Bob Moore Auto Group believes that with a strong community, you can do just about anything. When presented with a great cause, we know the caring residents of Oklahoma City, Norman, and Tulsa will stop at nothing to make sure things go smoothly. With the help of many talented individuals at the Oklahoma City Zoo, we were able to help fundraise and promote the conservation of Sumatran tigers, which are currently critically endangered. We believe in going the extra mile, especially when the livelihood of an entire species is on the line. With the help of the faculty present, we were able to provide photo opportunities and host fun prizes while the guests present learned all about what they can do to help these beautiful cats.
Ways You Can Help
Although the event is over, you can still do your part to help by learning exactly what industries threaten the livelihood of these lovely tigers. With most of their habitat being stripped away for palm oil, we've seen a clear reduction in their numbers. This doesn't mean that you have to quit buying palm oil altogether though, as there are plenty of companies that harvest it in a sustainable and healthy way. When you're worried about the health of our feline friends, you can download the "Palm Oil" app, which you can find on the App Store or Google Playe Store. You can even find it by going to Cheyenne Mountain Zoo's website, as they currently help to lead the charge in the preservation of these animals. The next time you go to purchase your palm oil from the store, you can easily scan the label in order to see if your purchase benefits a company that has the tiger's best interests in mind.
A Loving Family
There's nothing more important than family, which is why all models are vigorously tested over and over again until they hit the market with the absolute best safety features. We hold those same values across the board, which is why it was so important to reunite Lola, the Sumatran tiger, with her two twin children. These playful cats had plenty of energy for the guests, running around their enclosures and generally causing a ruckus. Seeing them prance around the cage served as a clear reminder as to why it's so important to care for the environment. We hope to bring electric vehicles to the forefront so that we can conserve as much of the environment as humanly possible.
Taking the Extra Step
As incredibly fun as it was to see all the families celebrating Lola and her babies, there was still plenty of work to be done. With the selling of the exclusive keychains, we were able to raise money that went directly towards the conservation of Sumatran tigers. It's important to be able to help fund the new habitats needed to house these magnificent cats, as their species is simply too amazing to lose. With the threat of extinction looming over, the giving nature of our guests mixed with the knowledgable faculty helped to raise money that will go directly towards the health of these cats, helping to preserve these elegant felines in the future.
Bob Moore Auto Group is here to help the community, so if you ever need to finance a vehicle or you're looking for reliable service and parts, you can always contact us online.