The Ford Mustang: The World's Favorite Powerhouse Best-Seller
The Ford Mustang isn't just any muscle car. For many drivers, it's the muscle car. An icon of American design and power, the Mustang has been a coveted car for many drivers. In past years, as the Mustang's sales have extended overseas, helping Mustang desire translate into Mustang sales.
In fact, according to a recent news release from Ford, the Mustang is now the world's best-selling sports coupe for the third year in a row. In 2017 alone, Ford sold more than 125,000 Mustangs in nearly 150 countries around the world. Speaking about the vehicle's international success, Ford sales analyst Erich Merkle summed it up well: "The world loves the Ford Mustang."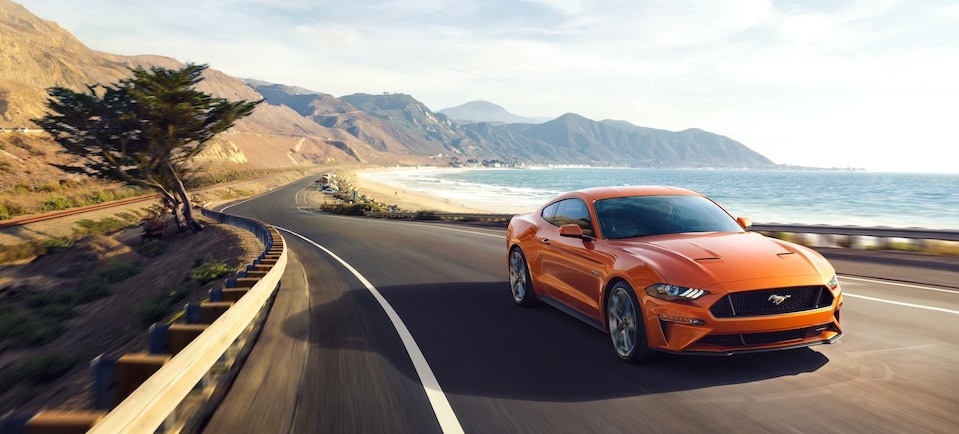 ​
"For years, Mustang was unobtainable for customers on most parts of the planet," he continued. "It could only be found on TV or the internet, and now it rolls down streets from Beijing to São Paulo."
The 2018 Mustang has only been furthering the model's success. Offering a base 2.3-liter turbocharged inline-4 engine capable of 310 horsepower and 350 pounds-feet of torque, drivers can count on the Mustang to deliver high performance even in its lowest trims. Coupled with its winning style and a selection of valuable features like the Sync 3 infotainment system, it's no wonder this American classic has found such a wide base of fans all around the world.
To learn more about the new Ford Mustang, get in touch with Bob Moore Auto Group. Our expert sales team would be happy to run you through the available options and show you other highlights from our inventory of new cars.
Source: Bob Moore Auto Group